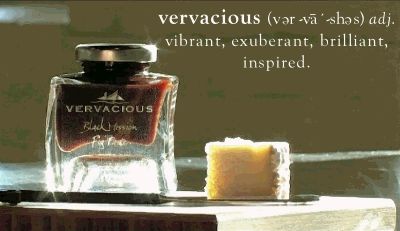 We're out to add some pizzazz to your table. To take your cheese plates to the next level. To expand your repertoire of quick and easy amuse bouche. To spice up your plate, whether you're cooking dinner on your own or for a house-full. Food is something to be shared and savored. We invite you to indulge. Herein we offer a collection of little bites to try when you're home alone, with your S.O., your entire family, or a gathering of friends.
We put our hearts and souls into each one of our products. They are everyday products meant for pairing with your everyday basics to elevate them to the next level or take them in a new slightly exotic direction. They are inspired by creative individuals and local traditions we have encountered along the way. We invite you share these discoveries.
- Heidi & Mark
VERVACIOUS
Weekday Cooking & Holiday Entertaining
Starters and Small Plates
Honeydew Melon Skewers with Vervacious Star Anise Salt
Winter Berry Salad with Vervacious Balsamic
Select a mix of berries – raspberries, blackberries, strawberries, blueberries. Slice strawberries and muddle with just a pinch of sugar. Plate, drizzle with Vervacious Spiced, Espresso or Chocolate Balsamic. Garnish with dice of fresh chèvre and a sprig of mint.
Windward Island Shrimp Kebabs
So simple and quick: dredge peeled shrimp in Vervacious Windward Island Roasting Rub or Vervacious West Indian Roti Rub (or some of each!) and thread onto skewers. Broil under medium heat for five minutes, turn and then cook until just done (don't overdo it!) This works great for tiny scallops too!
Shaved Fennel Salad with Spiced Balsamic Reduction
You'll want to use a mandolin or a sharp knife and a steady hand to slice fennel bulbs as thinly as possible. Dress with Vervacious Cold Pressed Extra Virgin Olive Oil and then Vervacious Spiced Balsamic Reduction and finally a sprinkle of Vervacious Bay of Biscay Fleur de Sel. So simple! By the way, always dress a salad with oil first, then with acid (balsamic for example) second.
Caprese Salad
Slice fresh mozzarella (preferably buffalo) and alternate with slices of vine-ripe tomato on a bed of arugula or spring greens. Drizzle with Vervacious Cold Pressed Olive Oil, Vervacious Bay of Biscay Fleur de Sel, fresh basil and either Espresso Balsamic Drizzle or Spiced Balsamic Reduction.
Squid & White Bean Salad with Espresso Balsamic Drizzle
(Inspired by the Bar Pinotxo in La Boqueria, Barcelona – every foodie must make a pilgrimage to La Boqueria market in their lifetime!)
Clean squid and cut bodies in ½" rings. Cook squid in olive oil over high heat for 1 min until just cooked through and lightly browned. Add ½ cup cooked white beans (use canned organic in a pinch) and heat through for 30 sec. Dress with a confetti of parsley mince and drizzle with Vervacious Espresso Balsamic. Serve with a simple heap of arugula dressed with Vervacious Cold Pressed Extra Virgin Olive Oil, Vervacious Bay of Biscay Fleur de Sel and a spritz of lemon.
Big Plates & Sides
Grilled Grass-fed Sirloin Strip with Espresso Balsamic Drizzle & Gorgonzola
Grill steak over medium-hot coals until done to your liking (use the face test - press your steak, press your face and compare: cheek = rare; chin = medium; forehead = well-done (ruined). Nap with Espresso Balsamic Drizzle and scatter gorgonzola crumbles all over. Other full-flavored steaks work well too: hanger, delmonico...
Pan-seared Sea Scallops with Espresso Balsamic & Delicately Smoked Fleur de Sel
Pan-seared scallops are fabulous and so easy! The best, easiest way is to use two dry (no oil) non-stick skillets. Heat the skillets to medium-high heat. Once they're hot, blot the scallops on a square of paper towel and place them on end in one of the skillets. Don't crowd the skillet – leave a couple inches around each scallop - that's one key to success. After three to five minutes (depending on how big the scallops are), carefully move the scallops (use tongs) to the other skillet placing them on their uncooked ends. If you have more scallops to cook, wipe the first skillet clean with a damp ball of paper towel – a clean skillet is the other key to beautiful seared scallops! After another three to five minutes the scallops in the second skillet are done. Transfer them to individual serving plates atop a tiny pool of Vervacious Espresso Balsamic Drizzle. Dust with Vervacious Delicately Smoked Fleur de Sel and serve!
Roasted Brussels Sprouts with Espresso Balsamic Drizzle
Very easy: Trim ends off brussels sprouts and halve. Coat bottom of a baking sheet with olive oil, add sprouts & Vervacious Bay of Biscay Fleur de Sel to taste. Roast in center of a 370o oven for 45 minutes or so (give them a toss every 15 minutes) until brown on the edges. Plate and dress with lashings of Vervacious Espresso Balsamic. Yum...
Olive oil-poached Sichuan Sole
Fresh fillets of sole (or turbot (yum!), flounder, catfish or any thin white fish fillet), Good Quality Olive Oil, Fresh Ginger cut into matchsticks, Butter, Scallions, sliced into pieces cross-wise, Fresh basil, julienned, Vervacious Sichuan Pepper Salt.
In a large non-stick skillet, heat two Tablespoons of oil on medium heat. Add ginger & scallions and cook 1 minute, then add basil and cook until just starting to brown then remove from pan and set aside. Add a pat or two of butter, melt, then arrange fillets in one layer on bottom of pan. Cover pan, reduce heat to medium-low and cook (without moving or flipping fillets) until fish is just opaque – don't overcook please! Carefully slide fillets out of pan onto a serving platter. Arrange ginger/scallion/basil on top and sprinkle with Vervacious Sichuan Pepper Salt. Serve immediately with steamed rice and something green. This technique of slow-poaching fish in a mixture of olive oil, butter and its own juices works fabulously for all sorts of fish. We use this technique all the time with cod, haddock, tilapia, char, salmon...
Grilled Chicken
Featuring: Vervacious Rubs (Sahara Harissa, Gentle Jerk, Oaxacan Mole, Tunisian Zataar...)
The best chicken parts for grilling are bone-in legs and thighs (with skin intact). They cook quickly and evenly, crisp up beautifully and are hard to over-cook.
Place chicken skin-side-up on a medium-heat grill (we love lump charcoal but gas works fine). Close the cover and cook, moving as necessary to a cooler part of the grill when flare-ups occur. After twenty minutes turn the chicken over (use tongs, never a fork) and cook uncovered for fifteen minutes or until the skin is golden-brown and crispy – watch closely and don't let them catch! Then turn skin-side up and dust liberally with Vervacious rub of your choice. Close the cover and cook another ten to fifteen minutes depending on desired doneness. Remove chicken with a clean set of tongs and arrange one layer deep on a clean serving platter. Serve with a simple starch (cous-cous or a baked potato) a salad and a side of veg.
Roast Pork Loin with Espresso Balsamic & Sahara Harissa
Roast pork is delicious provided you don't overcook it like your mother did. An internal temperature of 140o is more than enough. Pink in the middle is good. Honest. And the best cut for roasting is a boneless top loin roast. Tenderloins are too thin to roast effectively and should be pan-seared instead. To roast: use a roomy roasting pan and give the pork loin a good dredging of Vervacious Sahara Harissa rub and sea salt. Place in the center of a 400o oven. After 20 minutes reduce oven temperature to 350o and continue roasting until the center reads 125-130o. Remove from oven, cover with foil and allow to rest until the internal temperature normalizes (10-15 minutes). Slice, plate and artfully paint with Vervacious Espresso Balsamic Drizzle.
Vervacious Fried Chicken
Chicken Parts (tip: use the smallest chicken parts you can find as they will cook quickly and with an improved crust!), Cooking Oil (Peanut is best), Milk (Heavy Cream or Buttermilk for a thicker crust), Flour, Vervacious Mexican Chili Pepper Salt
Pre-heat oil in deep fryer to 375º or heat 1" of oil in a large skillet or dutch oven (use a candy thermometer). Pre-heat oven to 225º. Add a tablespoon of Vervacious Mexican Chili Pepper Salt to a cup of flour in a gallon plastic bag. Dip chicken parts one-by-one in a bowl of milk, then in the bag for a quick shake, then carefully into the oil. Tip: don't crowd the pan or the fryer! The key to great frying is a constant oil temperature and that means many small batches. If using a skillet on the stove, turn the pieces often.
When the chicken is an even golden-brown – 15 minutes approximately, transfer to a plate lined with paper towels and hold in the oven until all the chicken is done. Make more flour/chili pepper salt mix as you need it. Don't crowd the fryer! Be patient and make small batches.
Vervacious Mexican Chili Pepper Salt works terrific this way as a coating for fried fish, clams, scallops or what-have-you.
Maine Butter-poached Lobster on a bed of leeks with Espresso Balsamic
This recipe is loosely based on Thomas Keller's innovative technique of poaching lobster in melted butter. Decadent and delicious! First, slice white part of leeks lengthwise and then into ¼" crosswise slices. Sweat leeks over low heat in a blend of butter and olive oil until limp – do not brown! Meanwhile, Place live lobsters in a large stock pot and carefully pour boiling water over to cover lobsters completely. After five minutes remove lobsters and carefully remove meat from tails and claws. Split tails lengthwise and devein. Finish cooking lobster tails and claws in butter over low heat until just opaque. Arrange a stack of leeks on each plate then top with tails then claws. Add some shavings of parmigiano-reggiano then dribble with Vervacious Espresso Balsamic. Spectacular!
Medallions of Venison with Spiced Balsamic Reduction
Venison pairs perfectly with woody spices such as juniper and allspice. So naturally, Vervacious Spiced Balsamic Reduction is the perfect match. Venison should always be gently sautéed in a mix of olive oil and butter – never roasted or grilled. Sauté to taste, allow to rest five minutes, plate and drizzle artfully with pan jus and Vervacious Spiced Balsamic Reduction.
Pan seared Duck Breast with Curried Balsamic
Searing whole duck breasts on the stovetop is a French cuisine classic. And it's incredibly easy. Keep the partially cooked duck breasts warm in a 225° oven while frying the potatoes. Is there anything better that potatoes fried in duckfat? Pan sear a pair of organic duck breasts skin side down in a dry skillet over medium-high heat for 10-12 minutes.
Set breasts aside and cook sliced potatoes in the duck fat until crispy. Return breasts to pan skin-side-up & finish cooking to desired doneness (typically, "magret de canard" is served rare – try it!). Slice duck breasts thin cross-wise (hint: skin-side-down for neater slices), season duck and potatoes with Vervacious Fleur de Sel & Tellicherry Pepper. Fan duck slices on plate and drizzle with Vervacious Curried Balsamic.
Roasted Acorn Squash with Curried Balsamic
Halve acorn squash from stem to stern and neatly scoop out seeds and guck. Place in roasting pan cut-side-down and add ½" water. Roast in center of a 370o oven for 45 adding additional water as needed. Plate cut-side up with a pat of butter in the hollow and Vervacious Curried Balsamic drizzled artfully around the rim of the squash. Ta-da!
Olive Oil Poached Cod with Vervacious Finishing Salt
We love preparing fish this way. You have perfect control over the degree of doneness. Works great with any white fish, salmon – well any fish that flakes really. Add ¼- ½" of good olive oil on the bottom of a large skillet. Arrange fish filets and apply low to medium-low heat. The goal is to slow-poach the filets in the oil, not to fry them. A little bubbling of the fish juices is okay but that's it. Cook uncovered until the fish flakes and the flesh just turns opaque – it could be a half-hour, 40 minutes or more so be patient, it's worth it. Plate filets and sprinkle with the Vervacious Finishing Salt of your choice: Spicy Curry, Sicilian Sumac, Sichuan Pepper, Saffron Fleur de Sel...
Vervacious Spicy Lobster Salad
Mince lobster meat and some organic celery and mix with a dollop of quality mayonnaise (Hellman's for instance) and just a spoonful of either Vervacious Harissa Spiced Hot Mustard or Vervacious Masala Mustard. Serve on a bed of butter lettuce or in a hot dog bun the Maine way!
Roasted Sahara Harissa Sweet Potatoes
Dice sweet potatoes in ¾" cubes (no need to peel!) Coat bottom of a baking sheet with olive oil, add sweet potato cubes and a generous dusting of Vervacious Sahara Harissa. Roast in center of a 370o oven for 45 minutes or so (give them a toss every 15 minutes) until brown on the edges.
Or try this: Roast whole sweet potatoes until soft. Meanwhile prepare a composed butter of softened butter and Vervacious Sahara Harissa. Split potatoes and serve with a generous dollop of Sahara Harissa butter! This butter is a knock-out with corn-on-the-cob too by the way.
Cheese & Dessert
Vanilla Gelato with Strawberries & Vervacious Chocolate Balsamic
European Hot Chocolate
5 T. Vervacious Cocoa - any flavor, 1 T. flour, 1 cup whole milk
This thick, rich, hot chocolate is served in cafes from Stockholm to Seville, Paris to Prague. It's more dessert than drink and perfect for dunking! Mix flour and cocoa. Whisk slowly into milk in small saucepan over low heat. Continue heating whisking non-stop until smooth and thick. Makes enough to share!
Frozen Hot Chocolate
4 T. of Vervacious Cocoa, ½ cup whole milk (or cream, even better!)
Add Vervacious Cocoa to 1/2 cup milk or cream. Blend with 1 ½ cups of ice until smooth. Makes 16 ounces. Your kids may like a pinch or two of extra sugar.
Molten Cocoa Cakes
Featuring: Vervacious Cocoas & Vervacious Apple Orange Confit/Coffee Apple Butter
7 T. Vervacious Cocoa - any flavor, 12 T. butter, 2 eggs + 2 yolks, 3 T. sugar, 4 T. flour
Butter six 4 ounce ramekins well and flour. Melt remaining butter in microwave (30 seconds) and blend in Vervacious Cocoa. In another bowl, beat eggs, yolks and sugar until pale and foamy. Combine two mixtures then sprinkle remaining flour over and mix. Pour into ramekins and refrigerate 30 minutes.
Bake @ 425° for 8 minutes. Immediately un-mold: run knife around edge, cover with plate & invert (wear oven mitts!) Paint plate with Vervacious Apple Orange Confit or Coffee Apple Butter and serve immediately.
Roasted Tropical Fruits with Vervacious Chocolate Balsamic
Tropical fruits such as pineapple, mango and bananas are terrific roasted. Roasting concentrates their sweetness and caramelization adds depth. Arrange slices of pineapple, mango and/or bananas on a lightly oiled baking sheet – careful not to crowd. Sprinkle with a bit of white or brown sugar and place under a medium-heat broiler. Watch carefully! You're looking for browning not blackening which would add unpleasant bitterness. Serve warm with Vervacious Chocolate Balsamic – or try with Warm Bacon Chocolate Balsamic Vinaigrette (recipe below)!
Warm Bacon Chocolate Balsamic Vinaigrette
So delicious with salads both sweet and savory. And so easy! Fry a few strips of quality bacon until crispy. Remove bacon from pan and mince. Blend equal portions of warm bacon fat, Vervacious Cold Pressed Extra Virgin Olive Oil and Vervacious Chocolate Balsamic. Add bacon and serve warm. So good...
Earl Grey Crème Brûlée
2 cups heavy cream, 2 T. Vervacious Organic Earl Grey Tea, 5 egg yolks, ½ cup sugar, ½ cup light brown sugar
Mix tea leaves into cream and microwave 2 minutes. Let rest 5 minutes then strain. Whisk cream, yolks & sugar together well. Pour into six 4 ounce ramekins and set ramekins in a baking pan. Fill baking pan with hot tap water halfway up the ramekins' sides. Bake @ 275° for 50 minutes. Remove ramekins, chill well then evenly sprinkle brown sugar and caramelize directly under broiler or, better, use a torch.